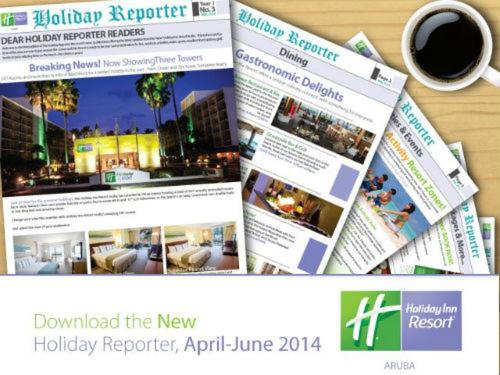 Breaking news! Now Showing Three Towers
Say Bon-bini to the new edition of The Holiday Reporter. This is the most fun time of the year, summer is just around the corner and this Resort is ready to be your sunny destination for fun, outdoors activities, water sports, delicious food options, golf, tennis or just a relaxing time on the beach…..the choice is yours!
We invite you to read it and enjoy the fabulous things we have prepared for you!

Click here to download!