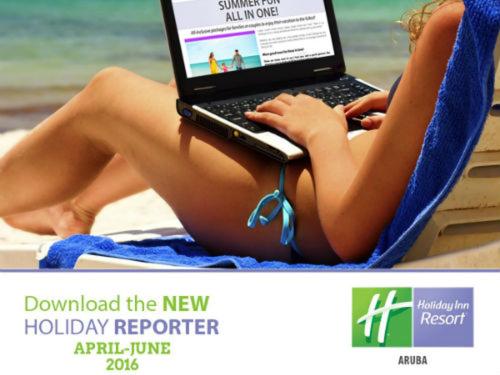 Summer Fun All In One!
Welcome or as we say on the island 'Bon Bini' to the newest edition of The Holiday Reporter. We hope you enjoy it!
As soon as you step into the Holiday Inn Resort Aruba you can feel the ocean breeze and the summer air. Let your worries fly away as you immerse yourself in an ambiance of tranquility and good times!
Take a glimpse into all the amazing activities, facilities and packages the Holiday Inn has set up for you this summer!