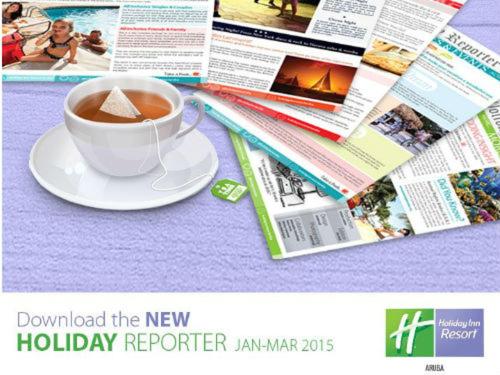 Spring..A Time for Rebirth, Renewal & Regrowth
Welcome back Holiday Reporter readers… Ready to start 2015 with renewed energy and motivation? Holiday Inn Resort Aruba is ready to welcome you for this new season with the best service and accommodations to exceed your expectations and create an unforgettable escape.
So sit back and relax... let us tell you a little bit more about what the new features the Holiday Inn Resort Aruba has to offer!