Welcome back, our Holiday Reporter readers!
We are enjoying a spectacular sunny day in Aruba and we want to share our summer joy with you! Join us through our journey. Read all about our new summer specials, our property improvements, and the newest outlets. We look forward to your visit toour Caribbean paradise! #Youshouldbehere

DOWNLOAD THE PDF VERSION HERE or read it below:
Summer Hot Spot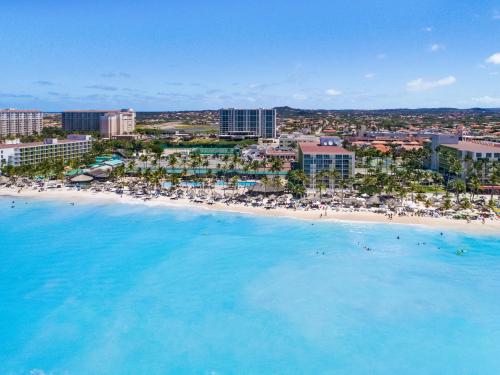 If you need some sun, sand and sea; the Holiday Inn Resort Aruba is your all in one ticket! Positioned in the heart of Palm Beach with a quarter mile of white sandy beach, crystal clear waters, and steps away from the best shopping malls & nightlife of the island; it sets the stage for a perfect vacation. Take advantage of this spectacular summer spot and book your stay at the Holiday Inn Resort Aruba today.
Ready to pack? Click here!
Holiday Makeover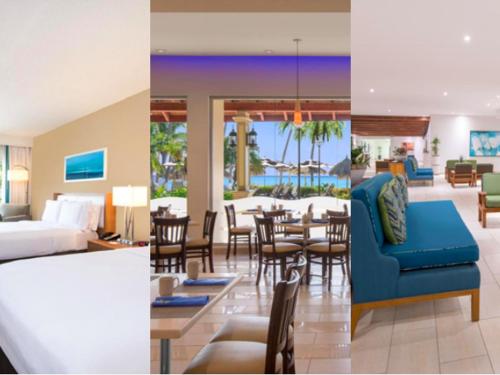 At the Holiday Inn Resort Aruba we are constantly thinking about our guests, so we have been optimizing our property to improve your experience at our resort.
We have replaced the guest room mattresses with Sealy's. We've also incorporated new chairs and contemporary décor at the Corals Restaurant. We've added new equipment to our gym, so you don't have to miss a workout day on our Happy Island. In addition, our lobby has been redecorated and refurnished.

Our next project is still a secret, but stay tuned to find out more about our future plans!
Refreshment starts at Puro Coffee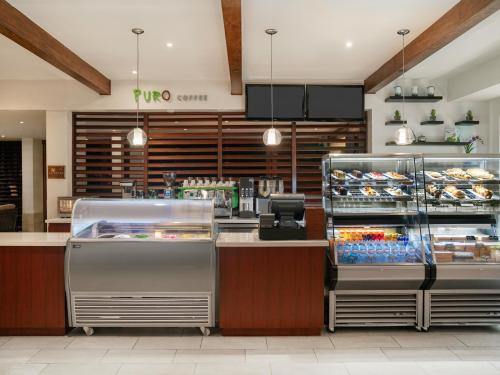 There's nothing like waking up to a cup of freshly brewed coffee from Puro Coffee. Our newest coffee outlet is here to stay! You can enjoy an extensive selection coffee treats, and combine them with sandwiches, salads, Paninis, or any of our delicious snacks. Not a coffee person? At Puro Coffee there are options for everyone; from hot chocolate to delicious gelatos. The options are endless! Take any of these grab and go items and refuel your energy to explore our happy island!
Caribbean Flavors "Connected by Water"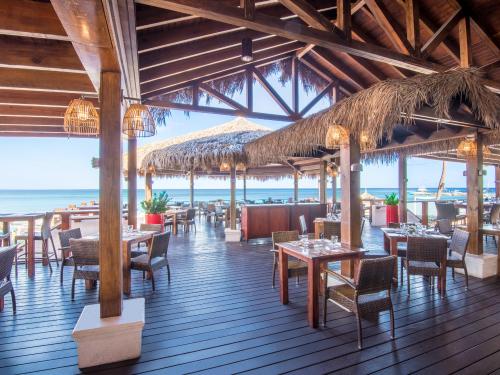 While on vacation, you face the tough decision to pick a place for lunch where you can please everybody's tastes. It's not easy, is it? Well at the Sea Breeze Restaurant & Bar we have the perfect solution for you. Join us and allow your palate to drift through the exquisitely combined tastes "Connected by water". A menu crafted by our culinary talent featuring dishes from the North and South America, Asia, Europe and the Caribbean such as "Keshi Yena" a local dish of Gouda cheese stuffed with pulled chicken, capers, olives, tomato, cashews, prunes, fried polenta and fried plantains. You'll love our "Antillean Salt Fish" Johnny cake, with diced potatoes, pickled onions and fried plantains. Our chef Aldwin's specialty is the "Tamarind-glazed grilled mahi-mahi" with spicy mango-papaya sauce, red onions, rice and vegetables, this combination will be your favorite for sure. You will not regret this experience and you'll be the hero that saved the day with the perfect place for all tastes!
Big journeys begin in small places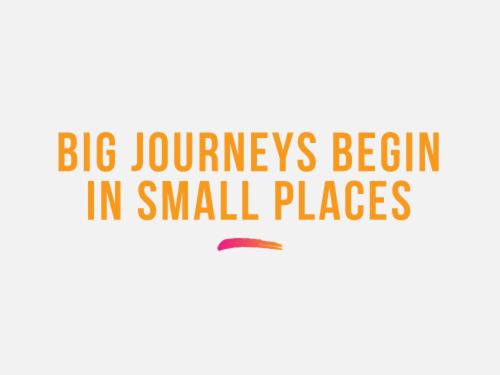 There's not much online about Aruba's native language Papiamento but in the Holiday Reporter we have a segment called "INN Papiamento Lessons" where you will find phrases and words you might need during your vacation here. Continue reading and learn Papiamento phrases with the Holiday Reporter!
INN Papiamento Lessons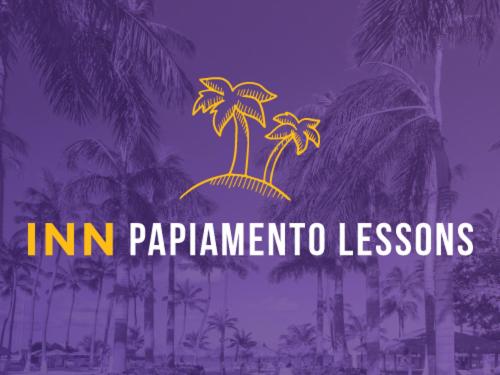 It's always cool to be able to say some things in other languages. So we figured you would need these phrases for your trip to Aruba.
"Aruba ta dushi!" (Aruba tah do-she) – Aruba is fun!
"Con bai?" (Con bye?) – How are you?
"Masha Danki!" (Mash-ah than-key) – Thank you very much!
These will get you closer to becoming part of our little slice of happiness!
Say "I do" in paradise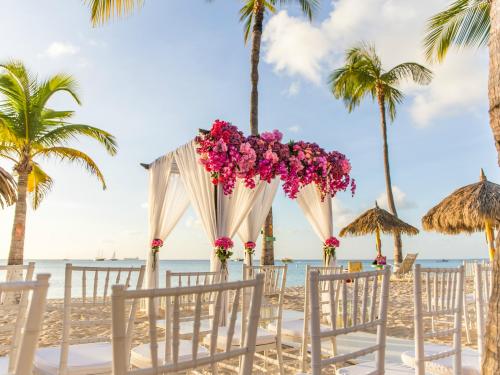 Ever dreamed about the perfect place to exchange your vows and plan your wedding day?
Allow us make a picture perfect setting for this special celebration at the Holiday Inn Resort Aruba to start the rest of your lives together.
Look at our new special offers in our wedding section. Take contact with our experienced wedding team that will be assisting you in choosing the best package for your special day or in designing your own unforgettable moment by customizing it to your taste.
Eager to find out more? Write us!
Thank you so much for reading us, and have a safe flight! We will be waiting for you with our arms wide open! ☺