WEDDING VENUE IN ARUBA
We invite you to come and experience a Holiday Inn Aruba kind of Love. Where the sand meets the sea, and the love between two souls flows naturally. Where the blue sky serves as your light, and the sun kisses the ocean good night. Let ushost your special day at our stunning wedding venues in Aruba! Situated on Palm Beach and featuring all the amenities you'd look for when selecting a wedding venue in Aruba, our property is the ideal place to host your magical event.
---
Our Venues
Whether you're looking to enjoy a small and intimate gathering or a grand event, we have the perfect venue for you and your guests. From a wide and beautiful white sandy beach with breathtaking view for your Ceremony, to a spacious outdoor patio with beachfront view & unique courtyard for your Cocktail & Reception. Additionally, we have our ballroom that can accommodate 240 guests if you rather an indoor setting.
---
Ceremony on the beach
Have your intimate ceremony on one of the island's most beautiful beaches. We have our Ocean Side beach & our Sea Breeze beach available for your special moment.
---
Ocean Side Patio – Pool Deck
Enjoy the beautiful Aruba weather and take in the stunning Oceanside view from our Oceanside Patio. Situated beside the pool, this patio is ideal for an event of 125 guests.
---
Our Courtyard
Our unique courtyard serves as a romantic garden scenery for a more smaller wedding ceremony & cocktail reception. Our courtyard holds approx. 80-90 guests.
---
Indoor Venue
Our most spacious room is Las Palmas Ballroom can host 240 pax in a banquet style.
Note: The capacity for accommodation on the beach and our other venues depends on the current Covid19 protocols & measures.
---
Our team
Take the stress out of your big day by relying on our team to assist with everything you may need. From selecting the perfect cake, to finding the perfect centerpieces, to delectable Menu's in charge of our culinary team, we are here to help throughout your wedding planning journey.
---
Catering services
Pair your wedding with an exceptional menu of appetizers, mains, and desserts! Choose from our wide menu to find the perfect dishes to complement your special day. Beverage options allow you to select your favorite wine, beer, or champagne to serve with your dinner.
---
LGBTQ Weddings
Whether you choose to have an intimate setting with couple only or share the moment with friends and family, let us be your host for your special day! Where love is celebrated in every way.
---
Happily Ever After Guarantee
We're pleased that Holiday Inn Resort Aruba is an official part of Aruba Tourism Authority's 'Happily Ever After Guarantee' a postponable destination policy for couples dreaming of booking a 2021 wedding or honeymoon, but are worried about coronavirus affecting future travel.
Couples can book their 2021 event of a lifetime in confidence, knowing their special occasion can be postponed due to coronavirus pandemic issues, by providing a 30-day notice period. As part of the 'Happily Ever After Guarantee' program, weddings and honeymoons booked for 2021 can be postponed for up to a year from the original event date. This does not include airfare or transportation.
Please read on for our terms and conditions and we look forward to welcoming you for your big day! 
Reviewed by ONOME & CHICHI OGHIFOBIBI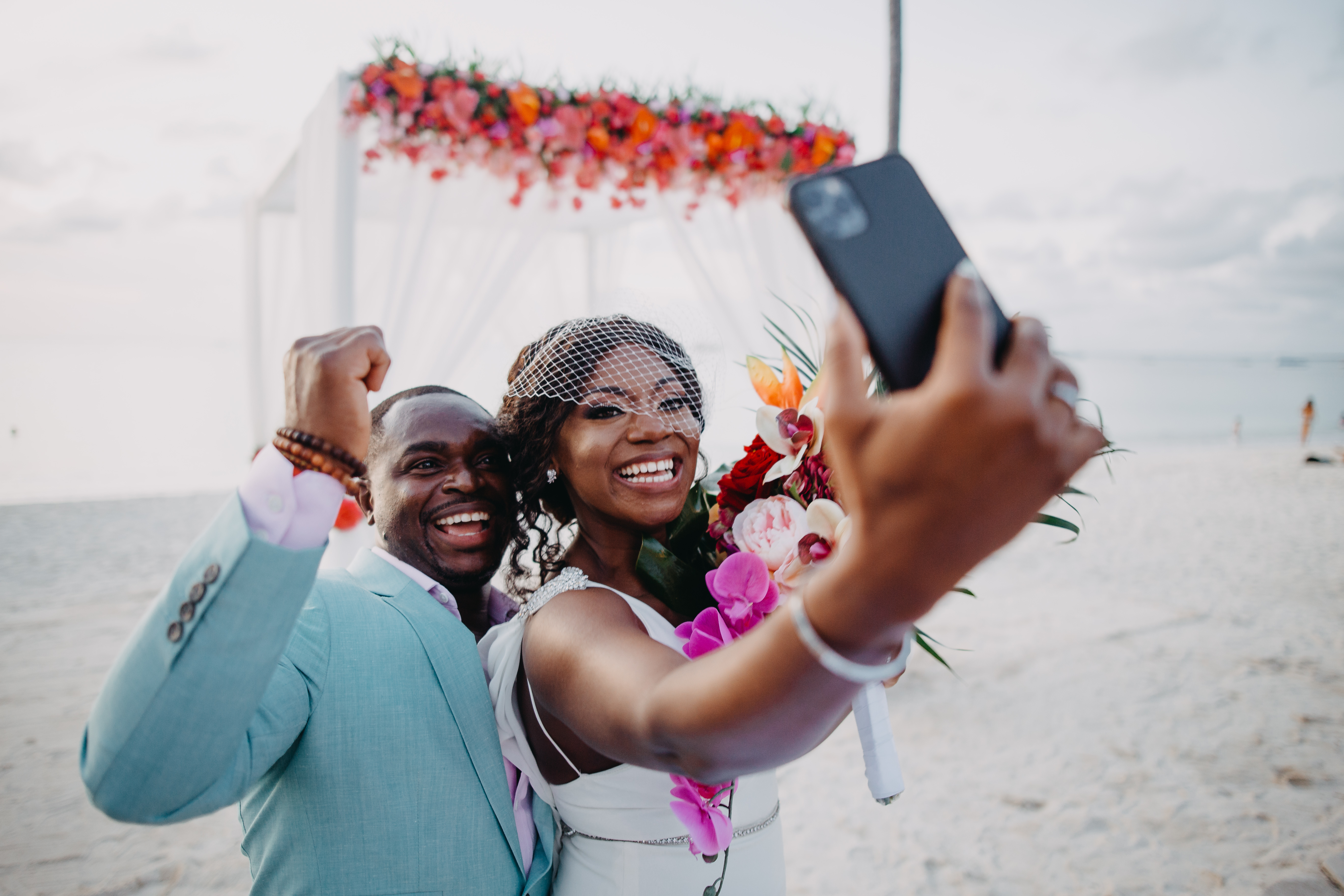 "It was the beautiful and intimate wedding experience we had always dreamed of and we were excited that it came to realization with the awesome help of Shulaika and her wedding team at the Holiday Inn Resort Aruba. From the moment we started our communications with her 11 months to the wedding, she promised the planning process will run smoothly and be stress-free. We never imagined that planning a wedding could be free of all the chaos that comes with it. She handled every step of the planning process as promised, providing us with regular updates and feedbacks. Despite COVID-19 pandemic crisis and its potential impact on our wedding day. She stayed calm and allayed our fears and anxiety. She ensured that all health guidelines were in place while allowing us to enjoy our day as if the pandemic never happened. And on the D-day, everything was as we hoped for; from the beautiful decorations, the wedding ceremony, the live music entertainment (Yes!! Mercedes was on fire) to the dinner reception (delicious meal). We are grateful to Shulaika, her wedding team and the lovely and kind staff of the Holiday Inn Resort Aruba, they will forever remain in our hearts for making our wedding dreams come true."
Reviewed by RODNEY & AYANA GREENIDGE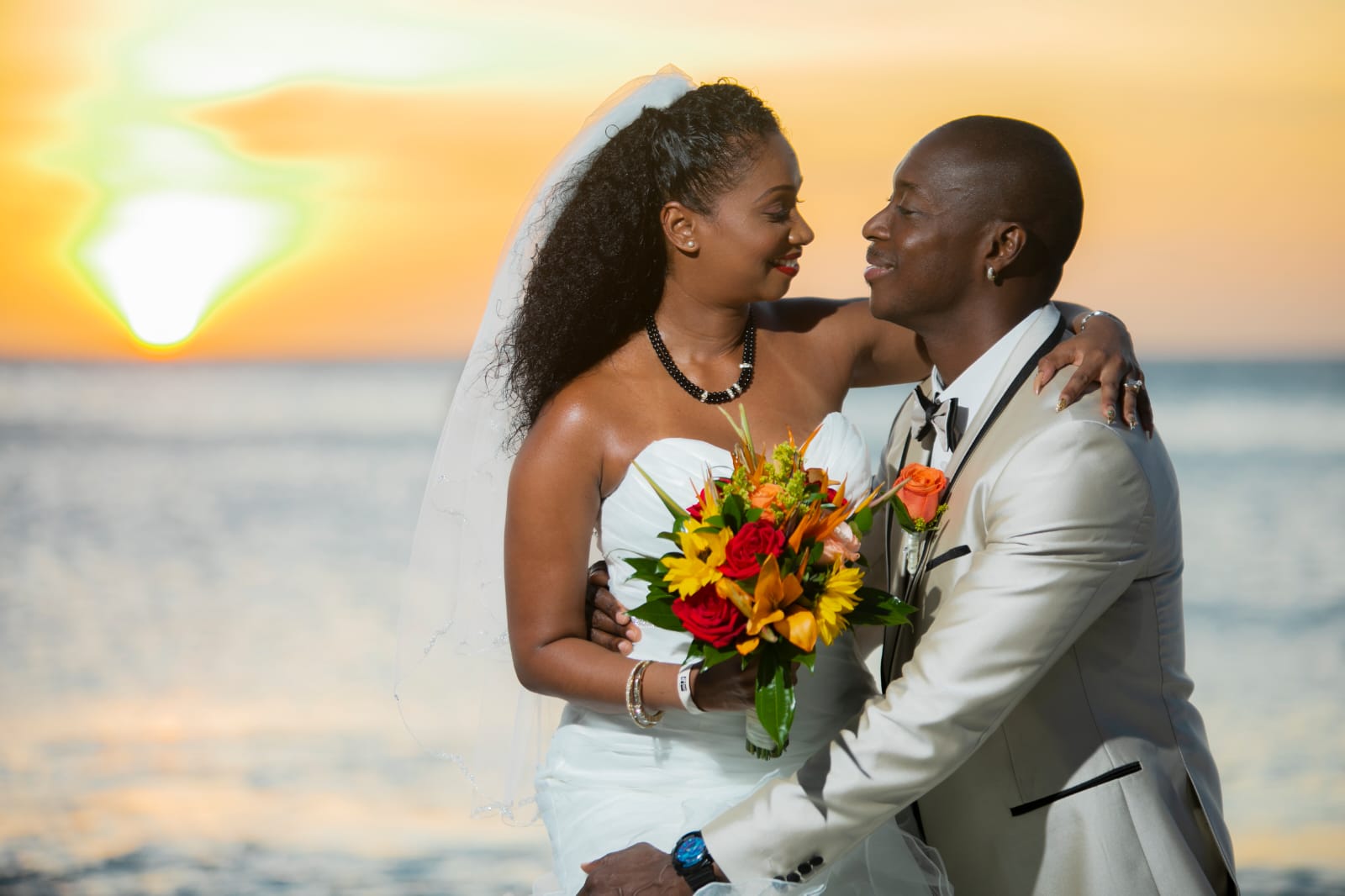 "We would like to share our wonderful experiences working with Shulaika our wedding coordinator, whom had shown passion, patience and utmost professionalism at the Holiday Inn Resorts in Aruba during our vow renewal. It was a real pleasure working with her and her organization. Thank you."