Tennis anyone?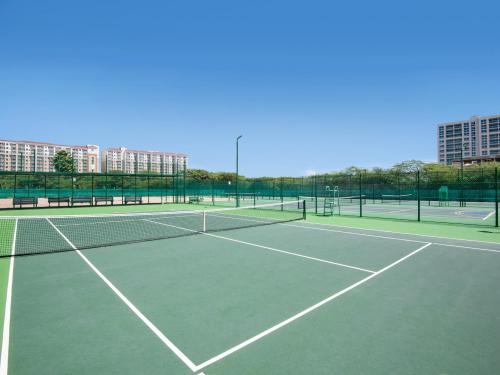 Enjoy a fun game on one of our four tennis courts, measuring 129 feet by 64 feet each, our hard courts offer you an amazing area to play day or night, they are fully resurfaced and illuminated. If Basketball is your sport of preference, we also have a half-court for you to enjoy during your holidays.
The courts are located in front of our parking lot, a short walk from the Sea Tower.
For more information about opening hours & reservations, please consult our Front Desk team or go to our Activities Center, located on the first floor of the Palm Tower or via our Contact Form!
24 Hours Fitness Center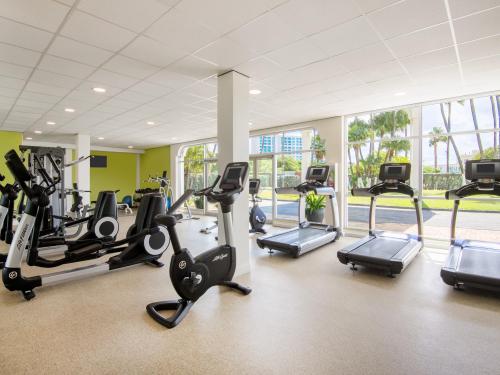 Whether you're seeking to stay in shape on your vacation or you just want to burn off some steam, our recently renovated Fitness Center has everything you need! Do your favourite workout with state of the art equipment such as treadmills, bikes, weights and more! Our fitness center is conveniently located on the first floor in the Sea Tower, easy access means no excuses!
The fitness center is open 24 hours a day and is free to hotel guests.
Must be 18 year old or older. Use your room key for access.